Earlier this month we announced our rebranded program, ADELAIDE CONNECTED, formerly Adelaide Abroad. The response to our new website has been amazing so far as people continue to interact with the platform. We want this website to be a hub of information for expats, skilled migrants, interstate arrivals and people living abroad who are interested in living in South Australia, so we welcome any feedback that will help us further improve the site.
The website also has a jobs section which lists current local executive jobs. So if you are a Committee for Adelaide member and have a job that you would like shared with the Adelaide Connected community, please click here.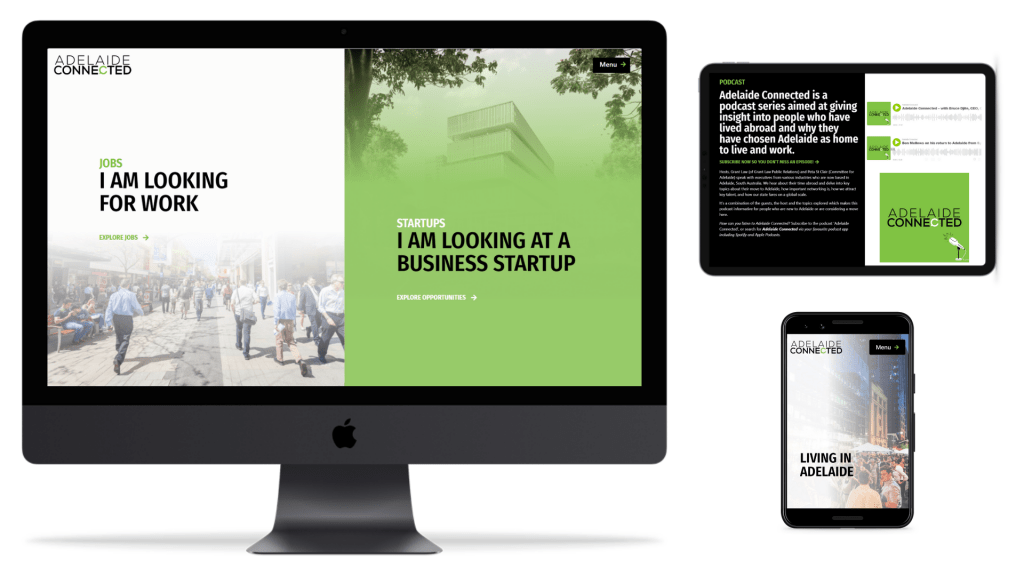 Did you know that Adelaide Connected also has its own podcast series? Hosts, Grant Law (Grant Law Public Relations) and Peta St Clair (Committee for Adelaide) speak with executives from various industries who have chosen to be based in Adelaide, South Australia. We hear about their time abroad and delve into their move to Adelaide, how important networking is, how we attract key talent, and how our state compares on a global scale.
So far we have heard from our very own CEO, Bruce Djite and Ben Mellows, founder and owner of Polka, an alternative to alcoholic drinks made right here in South Australia.
Click here to listen.