We are excited to welcome BankSA as a Platinum Member of the Committee for Adelaide.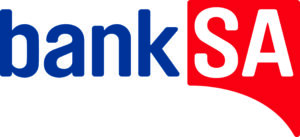 BankSA has been helping South Australians to buy their own homes, and start and grow their own businesses, since 1948. Supporting South Australians with their everyday banking needs, BankSA also understands that small business is the backbone of the South Australian economy, backing local businesses and supporting opportunities for economic growth in the state. As South Australia's local bank, BankSA also plays an active role in supporting local communities.
"BankSA has been helping South Australians since 1848. We continue to look for opportunities to be a catalyst for growth and back South Australians to achieve their goals, whether that be owning their own home, or starting and growing their own businesses. Committee for Adelaide provides an opportunity for us to work collaboratively with others who are equally passionate about our state to generate ideas to support economic growth and opportunity for South Australia," said Ben Owen, State General Manager Consumer, BankSA.